Advocacy Resources
Issue Briefs and Reports
LeadingAge Ohio provides a number of quality resources to help members prepare for meetings with policymakers and local leaders. Check out the resources below.  
Scripps Gerontology Center surveys of skilled nursing facilities and assisted living
Scripps Gerontology Center at Miami University conduced a survey of Ohio skilled nursing facilities and assisted living centers. LeadingAge Ohio, the Ohio Health Care Association, the Academy for Senior Health Sciences and the Ohio Assisted Living Association are unified in their alarm at the findings, which demonstrate the continuing need for support in the aging services sector during the ongoing COVID-19 pandemic. 
Press Release: Study Demonstrates Impact Of Pandemic On Staffing In Nursing Facilities Assisted Living
Scripps Gerontology Center - SNF survey (July 2021)
Scripps Gerontology Center - RCF survey (July 2021)
State budget advocacy issue briefs
LeadingAge Ohio has prepared issue briefs for SFY 22-23 state budget advocacy work. The following documents are available to help inform legislators about the needs of LeadingAge Ohio members.
As the Senate begins its work, the following one-pager of LeadingAge Ohio asks has been prepared.
In addition, a coalition of members working on expanding the Program for All-Inclusive Care for the Elderly (PACE) has prepared the following document to assist with advocacy efforts:
---
Blueprint for an Aging Ohio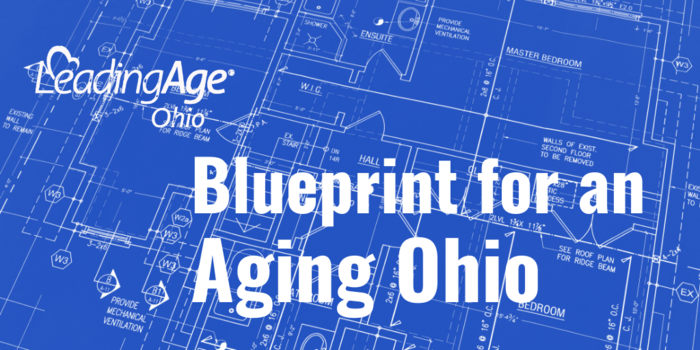 The "Great Resignation" has heavily impacted aging services in Ohio, as heroic efforts to protect the most high risk Ohioans over the last 18 months are now leading to burnout for many healthcare workers.
Data show
that the aging services workforce and employers are struggling to keep up with aging Ohioans' needs. Meanwhile, Ohio's population of those age 65 and over is rapidly growing.
What if changes could be made to position Ohio to provide cost-effective, all-inclusive care to its older adults? In LeadingAge Ohio's Blueprint for an Aging Ohio, we take a look at how Ohio can start to change the narrative on long-term care. The Blueprint highlights regulatory and administrative barriers that, if changed, would help streamline support and services as well as investments with the potential to boost the aging services workforce. 
---
Economic Impact Study
LeadingAge Ohio worked with the Kenan Institute of Private Enterprise at the University of North Carolina Chapel Hill to produce a report that shows the economic impact of LeadingAge Ohio members—as employers and economic drivers in communities across Ohio. It also characterizes the present and future challenges LeadingAge Ohio member organizations will likely face as Ohio's senior population grows. The report provides estimates of present and future need along with guideposts to help navigate the future.   
Check out the Economic Impact Study here. 
---
Aging 101
Ohio is home to the seventh largest population of older adults in the country. Aging 101 provides an overview of aging, services, and supports in Ohio. It outlines the current and future state of aging in Ohio; provides information regarding long-term care, post-acute care and additional supports and payment models; and discusses varying careers and workforce solutions within the field.
Check out fourth version of Aging 101 here. 
---
2016 Workforce Impact Survey
In 2016, LeadingAge Ohio partnered with a group of associations to survey over 500 post-acute care providers on their workforce challenges.
Check out the Workforce Survey Report here. 
LeadingAge Story Collector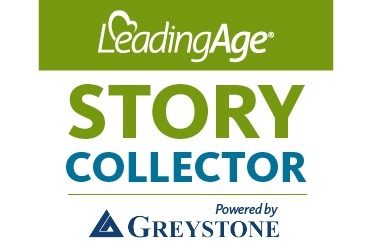 LeadingAge is collecting stories that demonstrate the humanity and direct impact of our shared work. Click the graphic above to submit your story and support LeadingAge advocacy work. 
'The Aging Advocate' legislative newsletter
Each month, LeadingAge Ohio shares its legislative newsletter, 'The Aging Advocate', with Ohio state legislators, administration official, and the media. This publication is designed to communicate what's going on in the world of aging and give viewers a peek at LeadingAge Ohio's 400+ members around the state.
Testimony
LeadingAge Ohio staff offer testimony on various issues impacting our members and the Ohioans they serve daily. From reimbursement rates for services across the continuum to the impact legislation can have on an individual in the final phase of his/her life, LeadingAge Ohio advocates for each and every Ohioan allowing your voice to be heard. Copies of testimonies are highlighted below.
Advocacy
Political Action Committee
Projects & Partnerships
Need Help?
Susan Wallace, MSW, LSW
President / CEO
Patrick Schwartz
Director of Government Affairs & Communications
614-545-9026